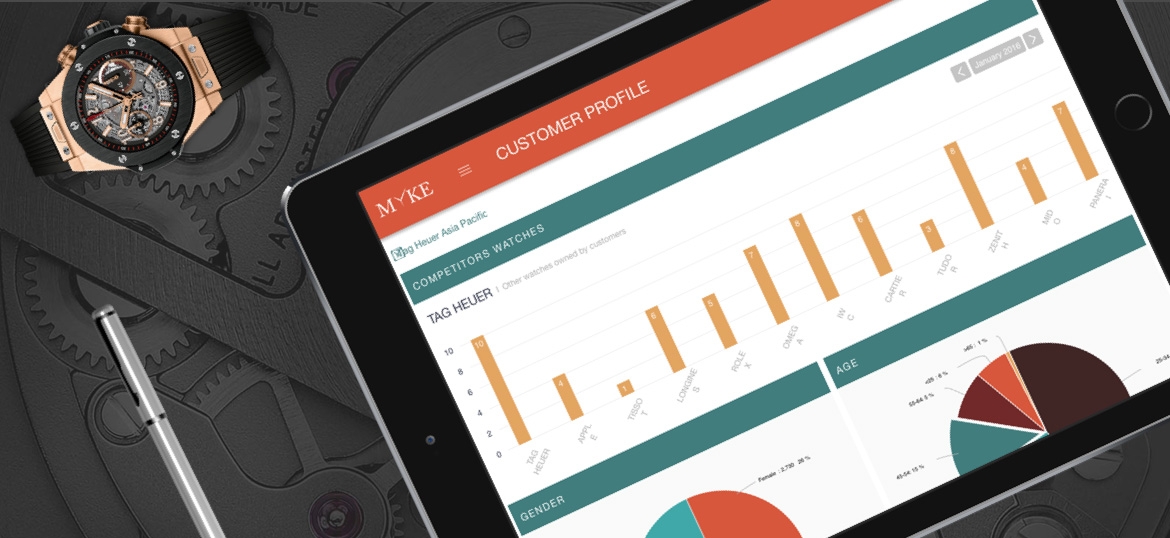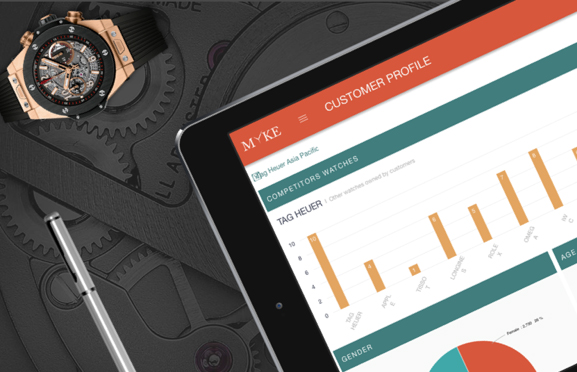 Deployed in more than 30 stores throughout China, Taiwan and Hong Kong, MYKE's database now includes more than 50 000 users. Indeed, LVMH's initial request was formulated after having concerns with the standardization of the customer data collection process within its stores, and to improve its global traceability.
At QPSOFTWARE, we knew we had to create a tool that generates KPIs reports to effectively measure LVMH Watch & Jewelry retail store performance, as well as implement metrics to identify user behavior analysis.
After gathering data on potential customers, in-store vendors will share the collected information between 3 of the most prestigious LVMH Watches & Jewelry houses: Zenith, Hublot and TAG Heuer within 3 different markets: China, Hong Kong and Taiwan.
Indeed, QPSOFTWARE provided a set of security features that defines permission to the data shared with peers, management, and subordinates - with different types of access levels to users in MYKE CRM such as Public Read/Write/Delete – according to which store, brand and market the user information was entered.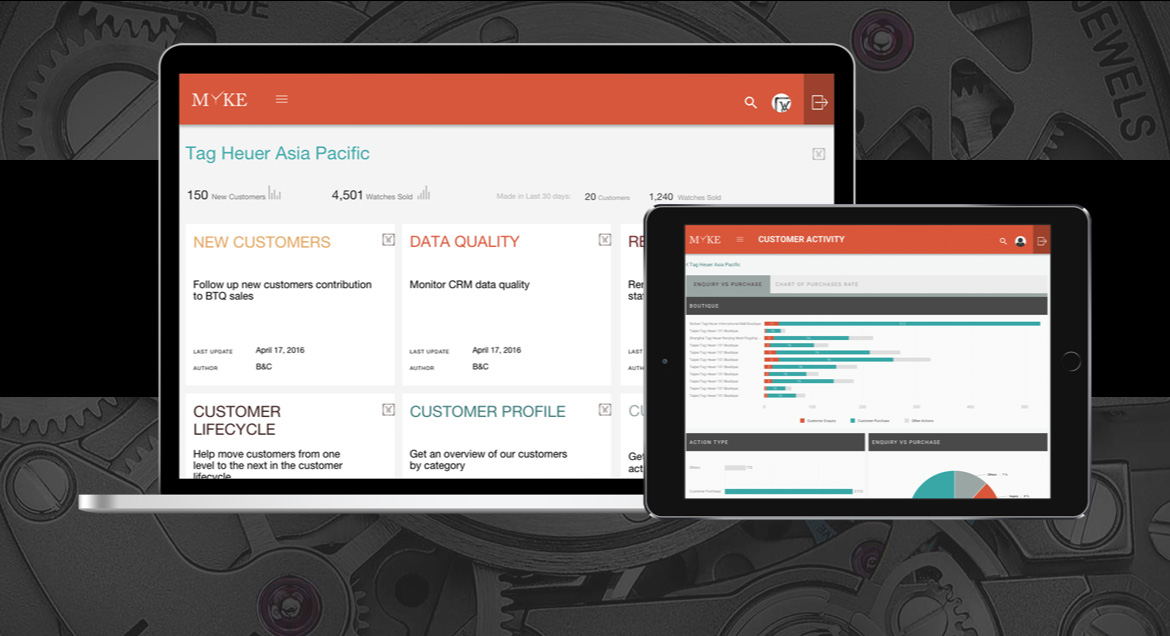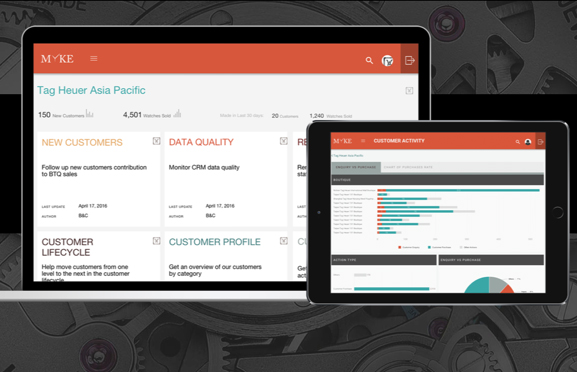 KEY POINTS
Defining requirements to establish specifications
Performance Management and KPIs
UX strategy and UI design
Database design and structure
Drupal development with customized modules
Back office with Permission Settings for multiple users
Agile software development
Linux configuration with support, training and user guide maintenance
CRM maintenance