The Growth of The Bike Sharing Industry in China
Updated on
February 2023 | By QPSoftware
Category:
30 years after China started to switch two wheels to four, bikes have come back in popularity – in the form of bike sharing. Starting in 2016, shared bikes started appearing on the streets of most major cities in China. And by 2018, there were more than 20 million shared bikes dotting the streets all across China.
This uncontrollable expansion came from the lack of regulation and young but ambitious start-ups flush with venture capital. At its height, more than 77 start-ups were competing every day for the bike sharing market.
However, in less than a decade, the bike sharing landscape had already seen the rise and fall of multiple bike sharing giants. The bike sharing landscape finally began to settle down with the turn of the new decade, as this unsustainable race for market share ended with the buyouts of the few remaining major bike sharing giants by larger tech companies.
In 2023, while bike sharing companies have been absorbed into the fold of China's tech giants, bike sharing market penetration has continued to grow. According to Statista's 2023 study, bike sharing has reached 31.6% market penetration by the end of 2022, a 50% increase since 2017. Average revenue per user has also seen a slow but steady increase from 6.24CNY to 10.81CNY over the same time period.
Today, China's bike sharing market is the largest in the world, with a 5.7 billion USD market size in 2022, five time the size of India's the second largest market in the world.
Bike sharing companies have followed the mold of other sharing economy businesses world-wide – accruing massive losses to rake in market share in the hopes of turning a profit after competitors have collapsed.
In the following article, we'll explore:
The story of bike sharing in China
Case studies of the main companies
The current state of bike sharing in China.
Origins of Bike Sharing in China
The origin of modern smart phone enabled bike sharing in China began with two major competitors: Mobike and ofo. While today you can no longer find either of these brands on the road (in ridable condition at least), they were the originators of the bike sharing craze in China.
OFO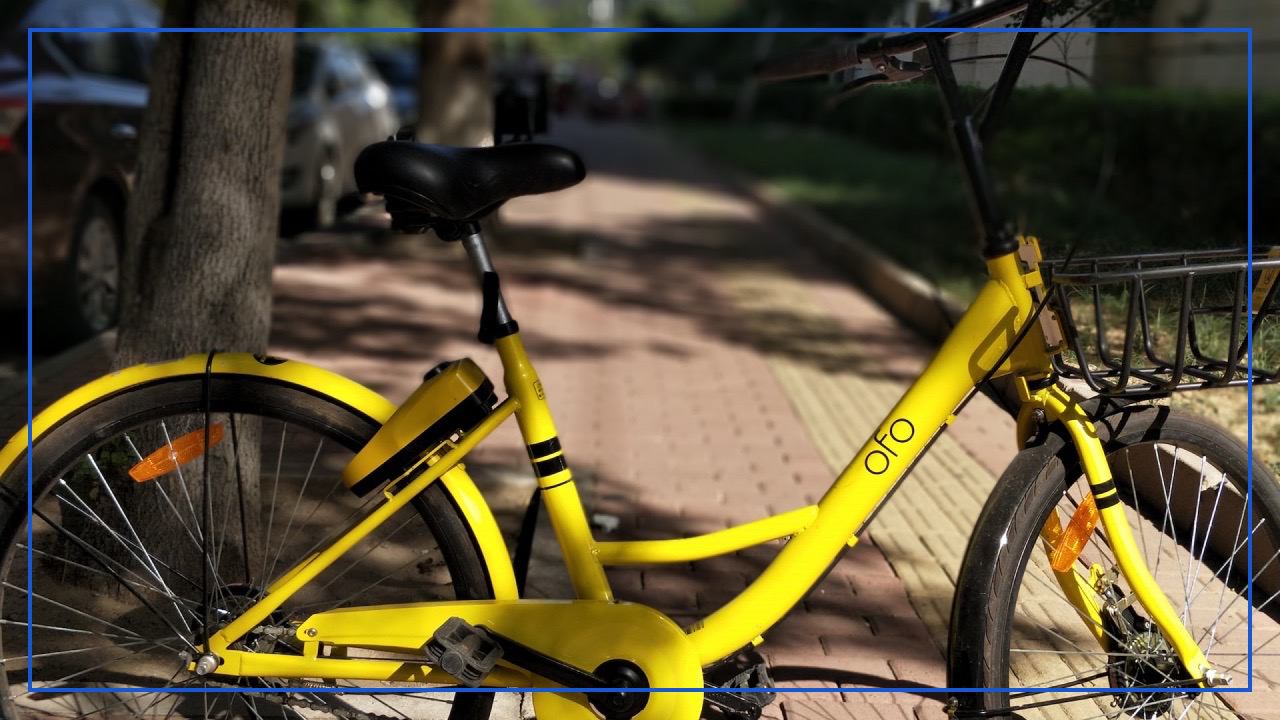 Ofo was the pioneer in China's bike sharing industry. Founded in 2014, ofo initially focused on helping solve the last mile problem for students with their yellow bikes, which cost 250 CNY to produce. At one point, ofo allowed users to share their own bike. Users could share their bike for one to three years, with ofo repainting them in yellow and adding an ofo lock and plate on them.
The case of ofo exemplifies the evolution of the bike sharing industry in China and serves as a cautionary tale for the industry. Founded in 2014, ofo amassed 2.2 billion dollars in 9 funding rounds in only 4 years. By 2018 ofo began experiencing financial problems and the company was forced to close offices, accumulate bikes in endless graveyards, and face virtual queues of millions of customers who wanted their deposit back. How did this happen?
Ofo followed the strategy that many other sharing economy tech companies have followed: collecting enormous quantities of funds and use them to subsidize customers with the purpose of capture the market and raise the prices once they have no competitors. At ofo's peak, they had expanded their bike-sharing business overseas.
After missing an opportunity to merge with Mobike and a failed acquisition deal with Didi, ofo's capital dried up. In the end, ofo filed for bankruptcy in 2019 and collapsed as a company in 2020. Today, the remaining remnants of ofo are seen only in bike graveyards.
MOBIKE
Mobike was the second biggest competitor in the bike sharing space after ofo. Founded in 2015, it began as a start-up financed by Tencent and Chinese investment firms. Mobike aimed to capture the high-end branding segment of the market with its flashy orange wheels and GPS tracking. At the beginning, the production cost was around 6,000 CNY per bike, but Mobike was eventually able to lower production cost down to between 200 and 500 CNY per unit.
Today, Mobike is still in operation, but has been rebranded to Meituan Bike after it was aquired by Meituan in 2018. Mobike benefited from the fall of ofo, as it created a power vacuum in the international market, as well as its acquisition by Meituan, which had sufficient capital to help it continue expanding market share despite massive losses.
The Problem of Dockless Bike Sharing in China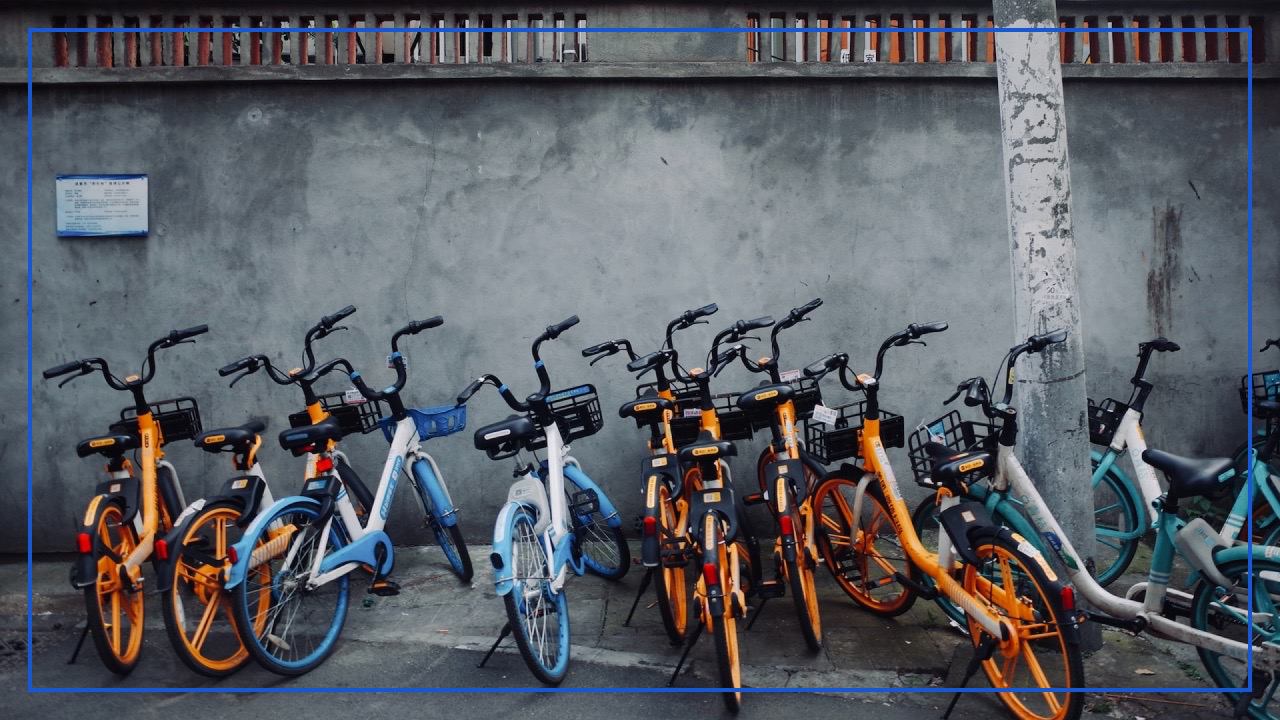 As seen in dockless bike sharing experiments outside of China, dockless bike sharing created a phenomenon of share bikes being left everywhere, blocking roads and communal parking spots, creating a burden for city infrastructure. The chaos it created for municipal governments in China led to bike sharing companies instituting GPS tracked designated no-parking areas for share bikes.
When dockless bike sharing began, a deposit was needed to begin using bike sharing services. As Ofo and other bike sharing services collapsed, there was widespread outrage amongst users when they couldn't get back their deposits. Today, most share services (whether mobile chargers and share bikes) allow customers to forgo a deposit granted their credit score is high enough.
LOST, SELL OR BROKEN BIKES
Much like we've seen in other parts of the world, bike sharing companies have had to deal with users stealing and destroying share bikes in China. This was especially an issue with Ofo bikes, which were unlocked with an analog code for each bike.
Today, remaining share bike companies in China have increased security for their share bikes, with locks only able to be unlocked via the app communicating via Bluetooth.
CHINA BIKE OVERSUPPLY CREATES HUGE BIKE GRAVEYARDS
When the bike sharing boom phenomenon started in China, many start-ups rushed to flood Chinese cities with millions of bikes. Unfortunately, most of the Chinese cities were not ready in terms of infrastructure and regulation to deal with this bike fever. As we mentioned before, many of these bikes were broken or abandoned in public spaces. To make matters worse, when many of the start-ups went bankrupt, they just abandoned their bikes on the roads and sidewalks all around China.
The only thing that the authorities could do, was to collect them and place them in huge bike graveyards. Many other companies saw in this problem an opportunity, and now a booming metal scrap industry has begun flourishing around these bike graveyards. China always surprises you.
NOT VERY BIKE-FRIENDLY CITIES
Finally, there are some cities in China that are just not suited for biking. For example, Chongqing, which is called "Mountain City", is too hilly for biking to be a viable transport option for most of the population.
Current State of Bike Sharing in China in 2023
After the crash and bankruptcy of many important competitors in the space, notably Ofo in 2019, the bike sharing industry has more or less stabilized around the three major remaining competitors: Meituan's Meituan Bike, Alibaba's Hello Bike, and Didi's Qingju Bike.
MEITUAN BIKE
Owned by Meituan, the yellow Meituan bike is the rebranding of Mobike. Meituan has the largest fleet of share bikes in the world and is ubiquitous across first and second tier cities in China. It is headquartered in Beijing.
HELLO BIKE
Owned by Alibaba, Hello bike is known for its distinctive Alipay-blue branding. Hello Bike began its journey providing service to third and second tier cities. Today, it has broken into the first tier city market as well and are often found alongside Meituan Bikes. Hello Bike is headquartered in Shanghai.
QINGJU BIKE
Owned by Didi, Qingju bike is known for its light green branding. Headquartered in Chengdu, Sichuan, its service is worldwide, but more commonly found outside of first-tier cities, which are dominated by Meituan and Hello Bike. It also offers e-bike sharing services outside of first-tier cities.
Price, Deposit, and Reservations Comparison: Meituan vs Hello Bike vs Qingju Bike
Let's say that you just arrived in Beijing, Shanghai, Shenzhen, or practically any city in China and you are wondering which is the best bike sharing company to commute to your new job or go to class.
While Meituan, Hello Bike, and Qingju Bike are similar in having integrated with QR code/Bluetooth bike locks and GPS services for locating bikes and parking zones, there are a few differences.
If you are deciding between Meituan Bike, Hello Bike, or Qingju Bike in terms of price, deposit, and cycling experience, our comparison table will help you to make the decision:
Meituan

Hello Bike

Qingju

Registration

Through Meituan app

Through Alipay

Through Didi or WeChat

Price

1.5RMB/30 minutes

1.5RMB/30 minutes

standard: 1RMB/30 minutes

e-bikes: 3RMB for the first 15 minutes, 1RMB/10 minutes after

Package Deals

Monthly unlimited

Weekly, biweekly, monthly

Monthly, weekly, 3 months, 10 days

Payment

Payment for Meituan (accepts WeChat, Alipay, e-CNY, bank card)

Alipay, bank card

Payment for Didi (accepts WeChat, Alipay, e-CNY, bank card)

Cycling experience

Spokeless wheel design for durability

Thick seat cushion for comfort, spoked wheels prone to damage

Spokeless wheel design for durability
Impact of Bike Sharing in China
The success of bike sharing in China has resulted in a decrease in pollution and traffic levels in major cities. This has led to support from the Chinese government for bike sharing, despite the problems it has caused for city infrastructure. By 2019, bike sharing had already become the third largest mode of transportation in China.
The Future of Bike Sharing in China
The future of bike sharing in China will see companies moving towards a more economically sustainable model. Much like share economy businesses overseas, primarily Uber, we're seeing remaining businesses begin to increase fees as the wars over market dominance end and peak market saturation is reached.
The three major bike sharing companies have increased the price of their services over the past few years. With the price of renting a share bike becoming more expensive on a single trip basis than taking public transport, bike sharing companies will need to revaluate how to make bike sharing economically sustainable in the long run. But for now, the bike share market is still steadily growing in China.
However, one thing is for sure: bikes are a sustainable solution to the increasing traffic and pollution problems in China. Furthermore, cycling is a healthy way of transportation for an aging population that demands a better quality of life in urban areas. It is time for Chinese authorities, companies, and citizens to push for a change and move to a bike friendly future.
What Is Your Next Move?
The sharing economy has never been so dynamic in China. It has applied to every commodity or service - from bikes to cars, from power phone chargers to umbrellas. After the large-scale services, startups are interested in offering niche and even more advanced quality services to urban young populations. It will create many opportunities for all businesses around.
If you have a great startup idea to help our environment, and the world, with sharing economy like bike sharing. Consult us to make your idea come true. We are an experienced digital agency that works with companies to help make them grow and succeed.