4 International Brands using Magento E-commerce in China
Updated on
April 2019 | By QPSoftware
Category:
Why have famous international brands opted for Magento to boost their E-commerce platforms in China? Simply stated, because Magento is the most powerful E-commerce solution available on the market.
When entering the Chinese market, E-commerce websites need to plan their strategy carefully. Most of the time, this includes adapting their platform to the Chinese consumer habits. In this regard, Magento is of great assistance in creating a highly customized E-shop for the Chinese market.
The characteristics that we appreciate the most about Magento are its versatility and flexibility, and this is what makes it so appealing to international brands. As you will see in four E-commerce websites developed by some of the most famous global brands, Magento can be customized to match your branding while maintaining a very sharp and professional look. At the same time, Magento allows international brands to manage E-shops in different countries, adding unique characteristics to each one.
For instance, as you may already know, web design in China follows somewhat different rules. International brands are utilizing the flexibility of Magento to create a shopping experience that complies with local customs. Everything, including languages, menus and article displays can be customized and optimized for a specific audience.
Moreover, Magento comes with powerful marketing tools and performance metrics that are useful in expanding your business. An additional reason why international brands opt for Magento so often is that the platform is highly scalable and therefore able to handle even large E-commerce websites.
If you are in the process of deciding which Shopping Cart to use for your E-commerce website, let's have a look at what four major international brands have accomplished using Magento. Of course, the platform is not only for large businesses. Even small and medium sized companies can benefit from it. The following examples will illustrate how Magento can be used to create stunning E-shops that can boost your businesses performance.
Bulgari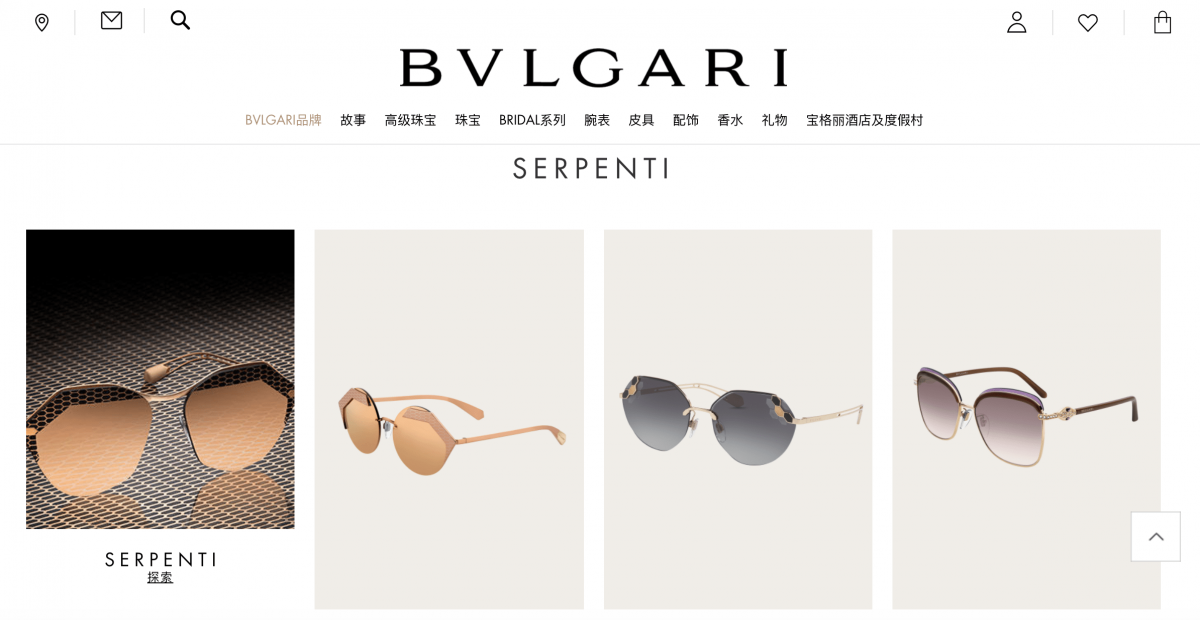 The famous Italian brand that has been exporting luxury and style for years has chosen to entrust Magento with its image in China. The website is a perfect example of how Magento allows you to customize your content depending on your target audience. Even though the overall design is consistent across all countries, Bulgari has used Magento features to showcase its products with different pictures and descriptions for the Chinese market. The use of the Chinese language has made the website perfect for the local audience.
Christian Louboutin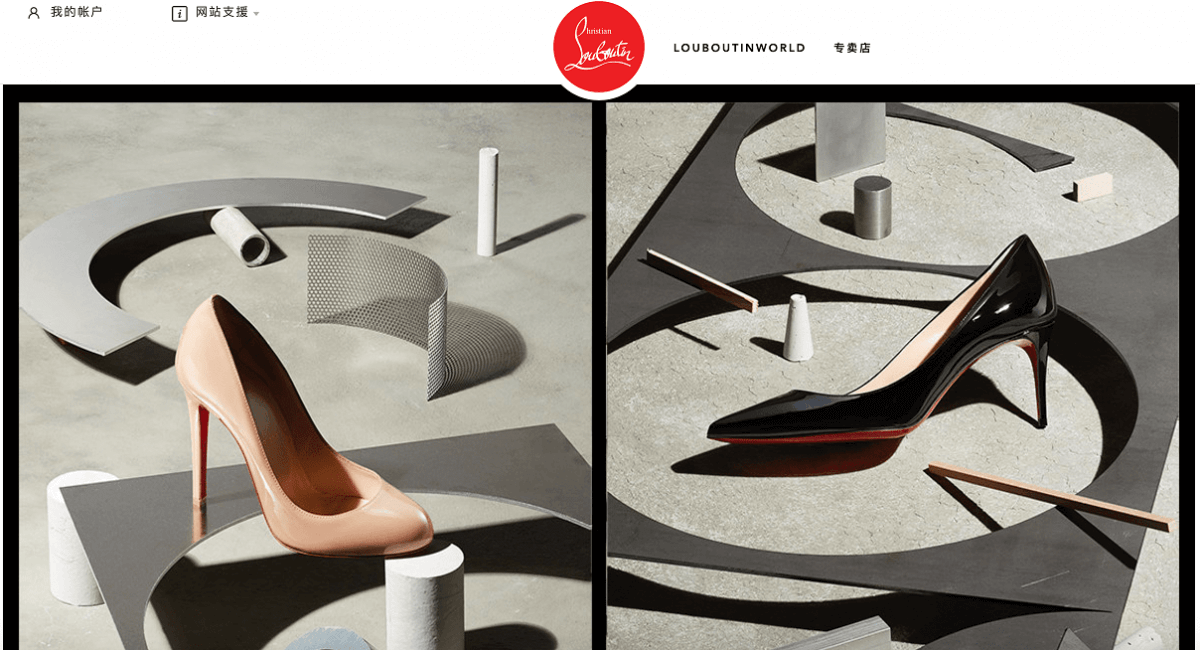 The famous French fashion designer is using Magento to power its E-commerce platform worldwide. The website has a totally different menu structure for the Chinese market since it is used more for branding purposes than to sell online. And this is easy to handle with Magento which allows you to customize your E-commerce website according to your target country.
Fred Perry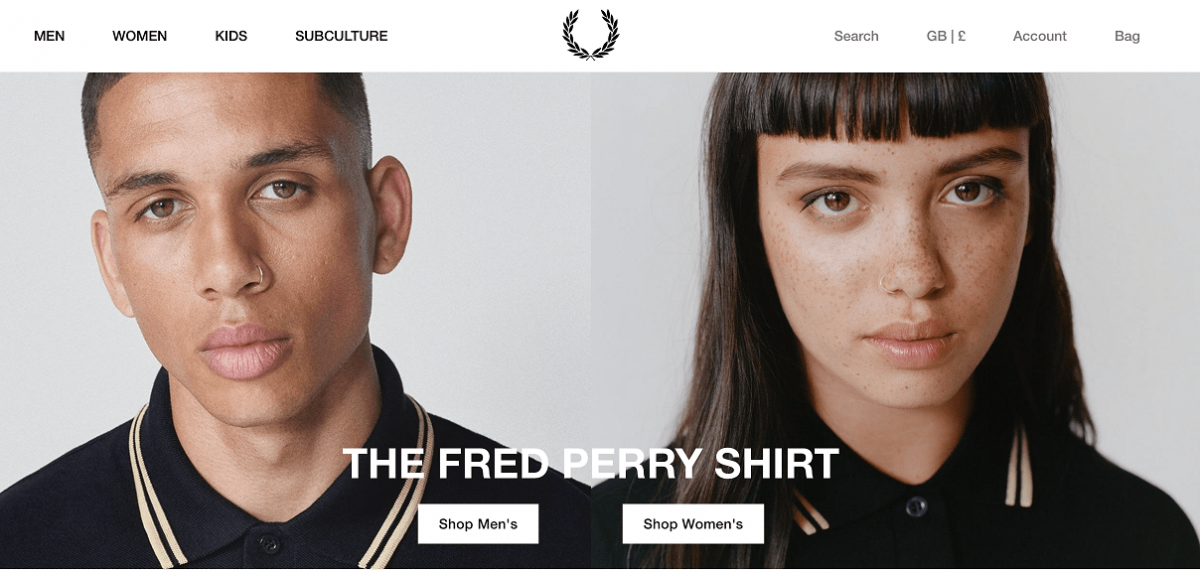 The brand doesn't need further presentations. Fred Perry is an icon of style and elegance worldwide, and the E-commerce website powered by Magento perfectly promotes its image. Even though the brand didn't create a Chinese version of the E-commerce website, they can use the Magento platform to sell in China. As you can see on the Fred Perry website, Magento allows orders to be placed in different currencies. Moreover, thanks to the powerful back office dashboard, shipping across the globe can be efficiently organized and tracked. This allows companies to expand globally at any time.
Charlotte Tilbury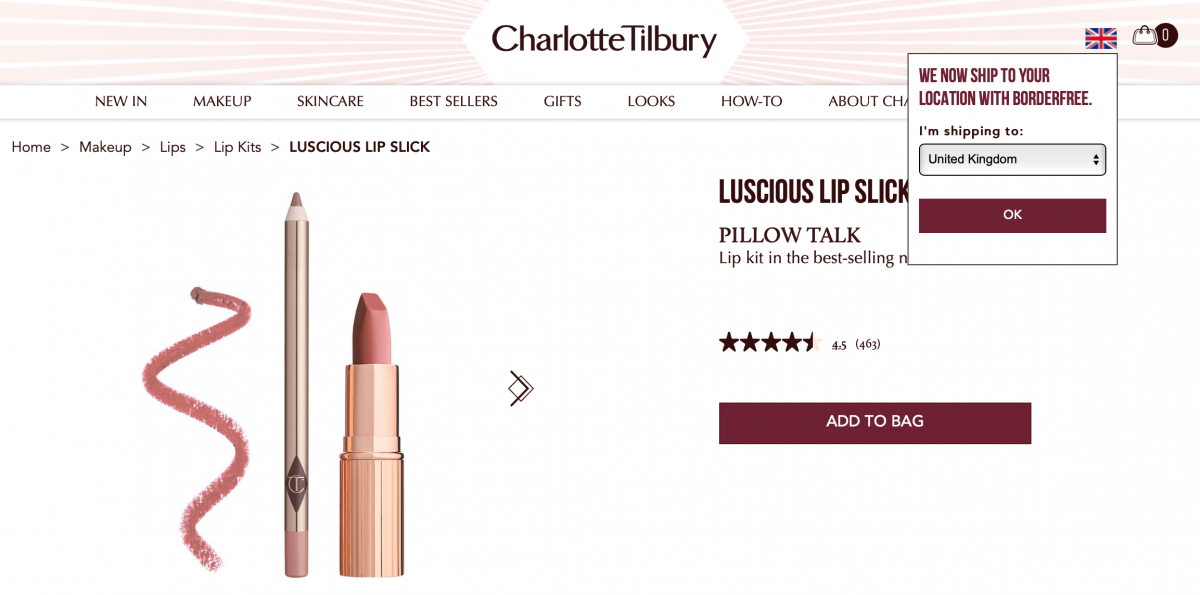 Even Charlotte Tilbury, the famous British make-up artist, has decided to empower all of its E-commerce websites around the globe with Magento. Charlotte Tilbury has used a different approach since their E-commerce websites use the English language for every county. However, the user can choose the shopping experience based on the country that they are from. This is possible because Magento can handle several currencies at the same time and show different promotions, or services, for each country.
Conclusion
Magento is the most powerful Shopping Cart on the market and the fact that major international brands use it for their E-shops testifies its quality. This Shopping-Cart platform has almost no limit to what it can do, and thanks to its flexibility and scalability, it can serve small as well as large E-commerce businesses.
Magento is not the most user-friendly platform on the market. A learning curve is required and a professional developer is needed to customize it. However, once Magento has been added to your E-commerce website, you will not have anything to worry about for many years to come. It doesn't matter how big your E-commerce will become, or the marketing strategy you want to implement, Magento will have you covered.
The QPSoftware team has extensive knowledge in developing Magento. We are an E-commerce agency in China and we can advise you on how to make your E-shop appealing to the local audience by implementing specific features for this market. If instead, you are looking for a lighter, more user-friendly solution, we are Prestashop experts in China and an official partner. Therefore, whatever the scope of your business, get in touch with us and we will discuss the best E-commerce solution for you.