A Comprehensive Guide to Cross-Border E-Commerce in China
Updated on
May 2022 | By QPSoftware
Category:
China cross-border e-commerce has been surging for the past few years. The country's retail sales show no signs of slowing down, primarily since it has held the title of the largest retail market worldwide for eight consecutive years.
One area in particular shows promises of skyrocketing: the cross-border e-commerce channel. The massive growth in globalization and internationalization of trade has paved the path for a continuously expanding e-commerce market.
Cross-border e-commerce is gaining momentum in China as the country tries to increase the imports of foreign goods. Moreover, as China's appetite for e-shopping matures, international brands can strengthen brand awareness and boost sales by setting up a WeChat store.
Today, we are going to review China's current cross-border e-commerce market, the different e-commerce retail marketplaces in China, and how you can set up a WeChat store to generate revenue:
A Quick Glance at Cross-Border E-Commerce
Cross-border e-commerce refers to international sales of a product or service through an online marketplace platform.
Typically, cross-border e-commerce is of four types:
B2C- Transactions between a business which may be a retailer or a brand, and a consumer
B2B- Purchase and sales of products/services between two businesses, often brands, factories, or wholesalers
C2C- Trade between non-formal companies or individuals
D2C- Direct to consumer purchase or sale
Understanding Cross-Border E-Commerce in China
Cross-border e-commerce continues to experience staggering growth throughout the Asia Pacific region.
According to insightful research, cross-border e-commerce surpassed domestic growth by experiencing a 17% annual growth rate compared to 12%.
Let us discuss the cross-border e-commerce marketplace in China:
The History of Cross-Border E-Commerce
Cross-border e-commerce in China dates back to 1998, when a few foreign trading companies leverage state-of-the-art technology to import and export items.
But in 1999, the introduction of Alibaba as a Chinese e-commerce platform brought about a revolution in the CBEC marketplace. Alibaba's founder, Jack Ma, created a robust B2B portal to enable transactions between local and oversea companies.
As Chinese people increasingly traveled to foreign nations for various purposes, a new profession called DaiGou emerged. A DaiGou is a Chinese national who resides abroad and sells foreign products in China through platforms like WeChat and Taobao.
DaiGous and similar professions started gaining popularity throughout the nation, resulting in spectacular growth in 2013. After this, more companies like Ymatou, Vip, Kaola, and J.D. worldwide entered the market, facilitating customers across the globe.
Between 2014 and 2015, more than 500 cross-border e-commerce businesses entered the playing field. Today, CBE is still booming and alive, allowing Chinese customers to purchase their favorite foreign products.
What is the Current CBEC Market Like?
In 2020, China's cross-border e-commerce market experienced an excellent 31.1% YOY growth and was worth $34 billion. Moreover, in 2021, China's cross-border e-commerce retail market surged to US$79 billion.
Researches show that the cross-border e-commerce market in China continued to grow regardless of the Covid-19 pandemic - which only strengthened it.
In 2020, the government rolled out a couple of policies to expand the CBEC marketplace, including:
The State Council introduced 46 new pilot zones for CBEC, resulting in a total of 105 pilot zones across the nation
Five authorities jointly released a notice planning to grow pilot cities for CBEC, adding fifty cities alongside the Hainan island
Hence, it's evident that China's cross-border e-commerce market will grow significantly in the coming years.
Cross-Border E-Commerce Regulations in China
The growth of e-commerce channels within the past couple of years presents new opportunities for exporters to reach Chinese consumers.
Improvements in payment methods, new policies, and streamlined delivery methods facilitate direct-to-consumer cross-border transactions.
China follows stringent CBEC regulations to avoid counterfeit goods, quality issues and mislabeling. Here are primary vital points you must remember when selling cross-border e-commerce in China:
Products you sell must fall into the 'Goods List' category
China's customs must be able to crosscheck all transactional, payment, and logistics electronic information regarding the purchase and sale of products via CBEC platforms
Cross-border express delivery or postal services must have transactional or payment information available to show to China's customs
What are the Top Cross-Border E-Commerce Retail Marketplaces?
There are several different cross-border e-commerce retail marketplaces in China. Here we discuss the top five ones:
Tmall and Tmall Global
Alibaba's Tmall and Tmall Global is a successful and impressive online business platform.
With the title of the third most visited website worldwide, Tmall facilitates trading opportunities across the globe.
However, entering this competitive market comes with a particular risk. If Tmall rejects your products, you might lose your deposit.
Luckily, Tmall and Tmall Global now offer a TOF consignment to brands that enable them to sell a set amount of products on its platform.
J.D. Worldwide
J.D. worldwide started as an electronic store but now offers various products, including travel wear, home essentials, pet care, etc.
The platform displays its products on a beautiful WeChat display and allows buyers to purchase them through WeChat Pay.
Moreover, J.D. worldwide invests in state-of-the-art tech to facilitate drone and autonomous truck deliveries. The best part? The platform is comparatively cheaper than Tmall.
Vipshop
VIP.com specializes in online discount sales. Even though the store is not famous outside China, it is one of the fastest-growing stores.
Little Red Book
It has over 85 million active users who share products reviews and posts, travels blogs, and lifestyle stories through photos and videos.
Pinduoduo
Tencent (WeChat, Q.Q.) invested in Pinduoduo, making it one popular channel for group-buying deals. Amazon is working on opening a pop-up store on Pinduoduo. Once these stores open, Europe and America will also be enjoying collective buying.
A Step-by-Step Guide to Cross-Border E-Commerce Custom Clearance
Follow the step-by-step guide to cross-border e-commerce custom clearance.
Pre-register Products with China Customs
Custom registration generates a unique number for every item and speeds up the customs clearance process: China customers have to check their products' registration numbers instead of researching if the object belongs to the import list.
Submit Information to the China Customs Platform
Once the customer places an order, you need to upload the registration information to the customer commerce platform to handle cross-border e-commerce service.
Online Inspection by China Customs
The data is submitted to China E-port to supervise and operate related businesses. China custom crosschecks the entry with the import items and contacts you if there is any missing information.
Custom Clearance Competes
Your imports then ship inside the China border. Then the next step would include domestic logistics to the customer's shipping address.
Why is it Difficult to Implement the B2C Clearance?
Customs clearance is an integral part of B2B businesses. It determines if the shipment can enter a country. However, if the items are on restricted lists, you must have the proper documents and license before you plan to sell them.
Moreover, if the consignment does not have proper labels, it is at risk of not reaching the customer on time. Sometimes, the consignor pays all the duties and completes all the forms, but the consignee refuses to accept the custom formalities and duties.
What is WeChat Cross-Border Commerce?
WeChat cross-border e-commerce refers to selling items in the Chinese market directly without registering a Chinese company. It is possible because WeChat offers sellers a platform to sell their products through the app and manage international payments. It provides a smooth payment gateway for the sellers to receive their payments.
Sellers can start by creating an account on WeChat. Foreign companies can request an official WeChat account through an agent or overseas business license. There are multiple pros to both options.
Once the app approves your account and is active, the following steps require creating a store. A WeChat store is similar to an e-commerce store but integrates into the app itself. Therefore, it allows users to examine the products, place orders, and pay directly from WeChat.
What are the Logistics of WeChat Cross-Border E-Commerce?
While selling your products through cross-border e-commerce, it is essential to have a store in Hong Kong or China or sell the item directly from the home country. Direct shipping is easy because it does not require any upfront investment. However, the time needed to deliver the product may extend due to certain factors. Moreover, the shipping costs are higher and calculate taxes on retail prices.
Alternatively, you can rent a warehouse in China or Hong Kong in the Free Trade Zone (FTZ). In such cases, you can store goods in the warehouse and sell them one by one to the clients without any delivery time-related problems. The sellers have to clear customs when the products reach the consumers. Local logistics handle delivery to Mainland China.
There are numerous advantages of renting a warehouse. The sellers can reduce delivery time, receive payments early, and pay taxes on the transfer price. However, a few disadvantages include high initial investment in China or Hong Kong and recurring costs while utilizing the facilities.
Understanding WeChat Cross-Border Tax
Custom clearance functions as a significant trade barrier because of the lack of transparency, contingents of imports and licenses, and processes for sales and imports to non-Chinese goods often make the process complex.
WeChat Cross-Border Payment Service
The sellers can use this payment method to sell across borders through WeChat outlets. The seller does not need to have a bank account in China for this payment method. When Chinese shoppers purchase goods overseas, they can pay in RMB through WeChat Pay. The local currency automatically converts into RMB based on the current rates. Major currencies included are HKD, GBP, USD, AUD, CAD, SGD, NZD, JPY, EUR, KRW, THB, RUB, SEK, DKK, CHF, and NOK.
Guide to Setting Up Your WeChat Cross-Border Store
Here we discuss the steps you need to follow to set up your WeChat Store.
Create an Official WeChat Account
Chinese companies can open a subscription or service account or opt for WeChat Service Official Account if the company is overseas. Creating a WeChat Service Official Account is more beneficial as it offers more features for marketing, such as sales support. If the companies do not have a Chinese license, you have two options:
You can borrow a business partner's license or use a third-party agent. If you choose this option, you must link your payment to a WeChat cross-border payment account because the usual payment method is for a business license that setup your account.
You can directly apply for an Official Account via Tencent. The process requires two months and costs U.S. $99.
Apply for a Cross-Border Payment Option
You need to have a payment method to sell cross-border through WeChat. The payment account allows customers to pay in RMB, and the payment is sent to your overseas account. You can apply through local financial institutions and certified payment agencies or Tencent.
Sellers can create a WeChat store from scratch. If you plan to open your store, it is essential to conduct user research to understand cross-border e-commerce market. However, most brands depend on third-party providers, similar to using Shopify. You can easily create an attractive store in a short time.
Upload Your Products to Your WeChat Store
Third-party WeChat stores offer different types of solutions for uploading products. Well-known websites include Shopify, Magento, Drupal the WeChat app integrated. WeChat automatically uploads your inventory or products. You can also use custom API integration if you do not want to involve a third party in your store.
Benefit from Cross Promotion
Cross-promotion with WeChat Official Accounts is beneficial to drive traffic to your store. You can collaborate with influencers, use the KOL marketing method, or collaborate with other accounts related to the field for B2C businesses.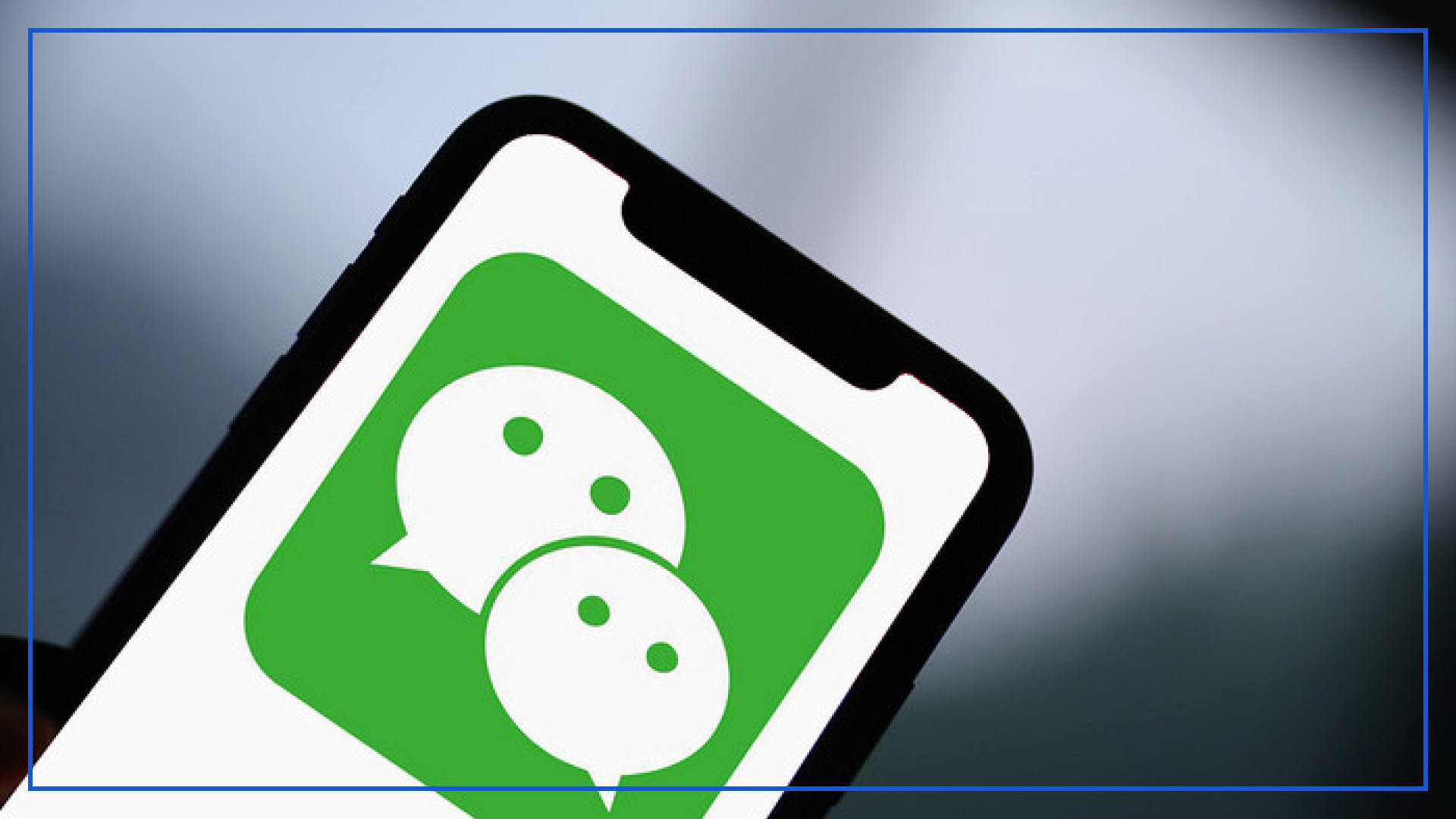 How Does WeChat Mini Benefit Cross-Border E-Commerce?
WeChat, owned by Tencent, has entered the e-commerce race with the initial steps by setting up a mini-program called "Cloud Shopping around the Globe," dedicated to cross-border e-commerce. Moreover, the feature has undergone an internal test, and PayPal, a leading Chinese cross-border payment method, would become a part of the transactions.
The platform reveals the main objective of the forum: to bring high-quality e-commerce merchants around the world through mini-programs. The mini-program operates in aggregated mode, meaning the retailers can join the digital marketplace. Simultaneously, it allows WeChat users to shop for products offered by brands around the globe.
Once the new installation is live, it would allow WeChat to capitalize on a vast user base with different app experiences and gain a spot in the marketplace. It would open more pathways to China's cross-border online market to the existing options such as Alibaba's Tmall Global and leverage WeChat's active users.
The Pros and Cons of a WeChat Store for Cross-Border E-Commerce
Let us discuss the pros and cons of a WeChat store for cross-border e-commerce.
Pros
The most significant advantage of using WeChat is that companies can sell and engage with customers or followers on platforms, which becomes an integral part of their lives. Comparing WeChat with other platforms provides brands creative space to customize the store's look and share content that fits the brand image.
Moreover, it is easy to access customers' behavioral data and share it with official account owners, improving customer relationship management (CRM). Therefore, allowing companies to manage and analyze data to increase sales.
Furthermore, WeChat stores enable brands to interact with customers and serve them on a personal level.
Cons
Even though WeChat has high traffic, they are expensive and highly competitive. Since the stores are highly competitive, and the platform does not have organic traffic, brands have to work excessively to promote their products and drive traffic to their stores. Moreover, marketing can be costly and time-consuming.
The Bottom Line
Cross-border e-commerce has provided a platform for brands to cater to customers around the globe. According to Remotepad It offers numerous benefits and has some cons to it. Sellers can easily open their official stores and alter their look to attract potential buyers. Moreover, it provides a smooth payment method for consumers and sellers and excellent VAT and tax rates, making it easier to sell products on the platform.
References: