New China Cross-Border E-commerce Rules: What You Need to Know
Updated on
December 2018 | By QPSoftware
Category:
Businesses have little time to quickly catch up to new rules that will roll out on January 1, 2019. Chinese officials have called for a complete regulatory system for ecommerce in China to regulate cross-border transactions. The Chinese Ministry of Finance announced the changes in November after the rules were adopted subsequent to a fourth reading at the bimonthly session of the Standing Committee of the National People's Congress.
The changes are timely given that ecommerce sales in China accounted for 23.8 percent of all retail sales in the country and is expected to increase by nearly 10 more percentage points by 2019. Since ecommerce in China is growing so quickly, it is important that there is more meaningful oversight and regulation of the ecommerce industry.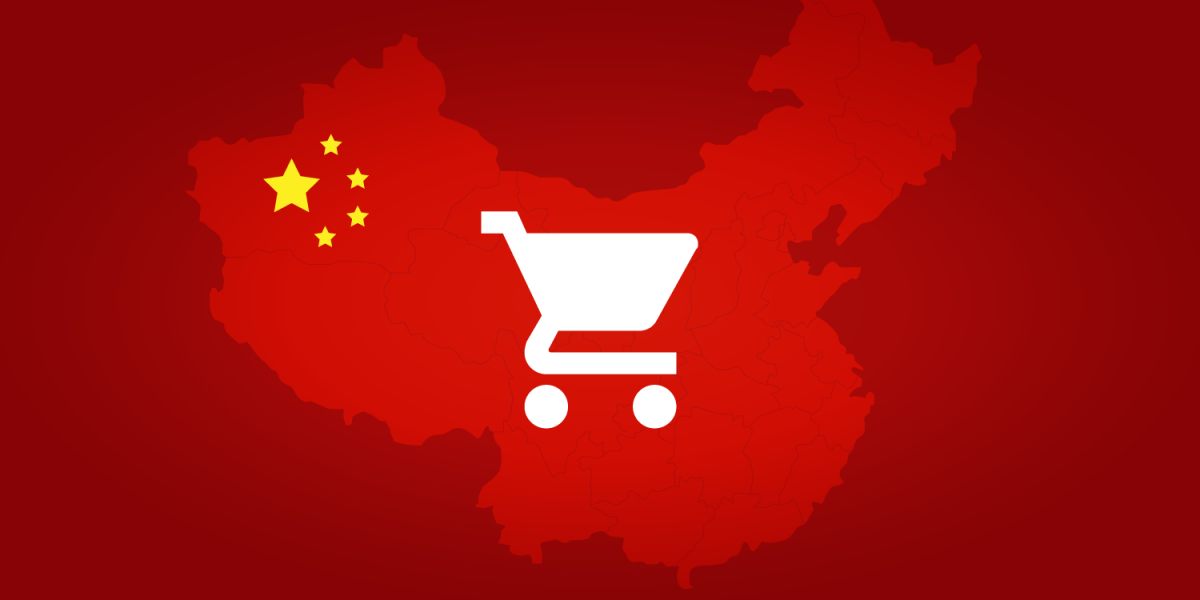 The new rules will affect many cross-border purchases. It is important to understand these new regulations and how they will affect your business. The new cross-border e-commerce rules will present foreign companies with new opportunities to expand their business in China. However there are a few pitfalls you need to be aware of.
New Rules for Ecommerce in China
Some of the most important new rules that can impact ecommerce in China include:
A new regulatory system will be implemented to handle taxation, inspection and quarantine, customs clearance and payment methods to regulate cross-border ecommerce in China.
There is an increased cut-off amount for tax-free cross-border purchases. Single transaction amounts were increased to 5,000 RMB and yearly amounts were increased to 26,000 RMB. Consumers who purchase within these limits will not pay import tariffs. Furthermore, import VAT and consumer tax will be collected at only 70% of the usual rate.
Reselling products in China through Daigou is illegal.
Domestic websites will be required to offer greater protection for consumer rights.
Ecommerce platforms will be required to protect intellectual property rights and respond to a report of violations in a timely manner. Companies that fail to respond will face significant penalties. Retailers will also be required to obtain a business license through the State Administration for Industry and Commerce to further strengthen protection of intellectual property.
Social media, WeChat and other non-traditional shopping channels will be required to comply with the new rules.
There are broader definitions of what types of businesses will be required to comply with the new laws, including platform operators, operators on platforms, online sellers and micro-businesses.
Because these rules can have such a dramatic impact on businesses who participate in cross-border purchases, it is important to work with a reputable e-commerce agency in Shanghai to ensure compliance with the new rules.
Benefits of the New Ecommerce Guidelines
The new ecommerce guidelines provide many benefits, including:
More products are open to cross-border ecommerce in China, including luxury items under 5,000 RMB, such as high-end fashion and cosmetics that appeal to cross-border purchasers.
37 cities (up from 15) are now included in the cross-border tax rebate.
Consumers and brand owners will have greater legal protection.
63 new item categories were also added to the list for permissible cross-border purchases, including fitness equipment and healthcare products.
There is a tariff cut on 1,585 imported items.
The country can improve its reputation as a source of counterfeit goods.
China officials are actively promoting the development of crossborder ecommerce through warehouse logistic support, custom registration and goods examination services. CBEC vendors also receive support.
Businesses will have greater intellectual property rights, so it will be more difficult for infringers to avoid detection and punishment.
Unfair competition will be regulated. Market participants with greater advantages are prohibited from abusing their position by trying to restrict competition or through imposing unreasonable conditions or fees on merchants.
The import market and internal consumption is expanding.
Consumer protections will be enhanced. Merchants will be required to provide clear disclosures regarding clauses or bundles placed on sales.
Fake reviews will be banned, including making negative reviews about competitive businesses or positive reviews written by customers who are being paid for their comments.
These changes usher in a host of benefits to consumers and businesses alike. How can you take advantage of these new opportunities for your business?
As mentioned earlier, the support of a web agency who has an in-depth knowledge of the Chinese market is pivotal in making sure your business comply with the new regulations.
Moreover, a web agency experienced in the Chinese market will help you to penetrate the Chinese market creating web solutions tailored to Chinese consumers, a critical step to succeed in China.
Pitfalls of Crossborder Ecommerce in China
While many of the changes are welcome, there have been some concerns.
For example, the new rules may impact supplement and functional food firms. More goods will need to be registered with the CFDA before they are imported. CBEC goods such as food, milk powder health products and cosmetics will face tighter regulations amid complaints about these products.
Additionally, ecommerce platforms can be legally liable for selling fake goods on their platform. Failing to respond to reports of violations can result in significant penalties. Platform operators will need to complete due diligence to ensure that the products sold on their platforms will be in compliance with the new regulatory regime.
Working with a leading web agency in China may be able to minimize the impact of these pitfalls.
Contact an Experienced Ecommerce Developer in Shanghai
To optimize a website to meet the guidelines regarding ecommerce in China, it is essential to partner with the right professionals. QPSoftware has been operating in China for over ten years, and we have an in-depth understanding of Chinese consumers behavior.
QPSoftware is a Drupal expert in China or Magento expert in China who is specialized in building web solutions for the Chinese market. Moreover, we are PrestaShop official partners in China.
QPSoftware is located in Shanghai, and we can create ecommerce websites, WeChat app development, and mobile apps. We bring together a team of talented designers, developers, coders, marketers and project managers who use their individual unique skillsets to bring your vision to life. Contact us today to learn more about our services.