Written by Jason on
02 Aug
Category:
Baidu is the second largest search engine in the world and the most used in China. Whether you are targeting the Chinese market or not, it is a smart move to submit your website or URL to Baidu.
Even if you already have a good ranking on Google, there are a few factors to consider that may make it worthwhile to go through the hassle of submitting your website to Baidu.
Why You Should Submit your Website to Baidu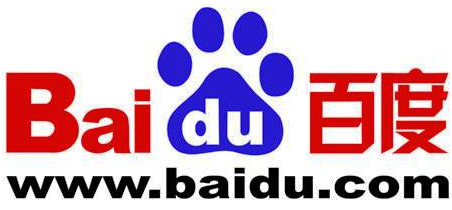 First of all, if you are targeting the Chin upese market, Baidu is a must. Google is almost nonexistent in China, holding only a tiny portion of the search engine market share in the country. Therefore, if your website is not listed on Baidu, you will be invisible to potential Chinese customers.
Second, even if you're not primarily targeting China, or if your site is not translated into Chinese, it is still highly advisable to submit your URL to Baidu.  Every day there are about one million searches in English on Baidu. Moreover, Baidu is the favorite search engine of Chinese Mandarin speaking communities around the world including Singapore, and Taiwan.
Therefore, if you submit your website to Baidu you may experience a significant increase in your traffic.
Is Submitting your Url to Baidu Enough?
Signing up to Baidu Webmaster tool and submitting your website is just the first step. As is the case with Google, traffic will not magically appear just because you submitted your URL. You must implement some SEO strategies for Baidu.
The SEO techniques that work on Baidu are somewhat similar to the ones you use for Google but with some significant differences. Here is an article that explains how to do SEO in China.
A good SEO campaign and marketing strategy in China requires more than technical knowledge.  If you really want to rock the market, you need to know local culture quite well and have mastery of the Chinese language. For the reasons mentioned, it is a good idea to reach out to a local web agency who can bring better results and at a much faster rate.
What to Know Before you Submit your Website to Baidu
Here are a few guidelines to follow that will give you a better chance for your site to be accepted by Baidu and start ranking. Never forget that China has a super strong censorship on the Internet and if you don't comply with local rules your website will be banned.
Here are a few important things to keep in mind;
No sexual content. Pornography is not permitted in any form and everything that violates what is considered to be sexually inappropriate in China must be avoided.
No offensive content. This is content that relates to politics, especially if the material is controversial or polemical. Even illegal content is considered offensive, like for instance websites that revolve around businesses prohibited in China.
Include Chinese content. If your website has a Chinese version, it is excellent. If this is not the case, translate at least one page since you will have a better chance of being accepted.
Possibly have your website hosted in China. Websites that run on Chinese servers are most welcomed and have the priority over foreign websites. The requirements to host your website in China may be somewhat complicated so it is often better to pass through a specialized web agency that can guide you through the process.
How to Submit your Website or URL to Baidu
Both the opening of a Baidu Webmaster Tool account and the submission of a website can be done only in Chinese as there is not an option to change the language.
However, this is not the main problem. Since June 1, 2017, the "Internet Security Law of the People's Republic of China" doesn't allow you to register an account unless you have a Chinese mobile number. You can no longer use your email to register on Baidu.
Therefore, for many foreigners, it is impossible to open a Baidu account without a specialized local support, or somebody in China who can provide a mobile phone number.
Following, you will find all the steps you must complete to have your website indexed by Baidu.
If you don't have a Baidu Webmaster Tool account, you must open one before submitting your URL. Here is how to do it;
Go to this address.
Choose a username. It can be both Chinese (max 8 characters) or English (max. 14 letters.) Once you create the username, it cannot be changed
Enter a China mobile number
Set your password. You can use English letters, numbers, symbols, and must be between 6 to 14 characters in length
Click on the button to receive your activation code through SMS
Enter the code you received on your mobile on the appropriate field
Tick the checkbox to accept terms and privacy policy
Click the register button and your account is up
Once your Webmaster Tool account is active, you are now ready to submit your website to Baidu.
Login to your Baidu Webmaster Tool account
Go to the link submission page following this link
Enter the URL for your website
Click submit button
After the submission, you will be asked to verify your website and you will be given 3 options;
File upload - You have to download the verification file and add it to the root directory of your website
HTML Tag Verification - This is probably the easiest solution. You have to copy the HTML code an past it into the header of your website
CNAME Setting - Copy the CNAME record, set it in your website's DNS, and make sure it points to zz.baidu.com
After the verification, it will take up to 6 hours for Baidu to verify your URL, even though it usually happens in a few minutes.
As you can see, to register a URL on Baidu is not difficult in itself, but there are a few roadblocks that make it a real nightmare for foreigners. The best option to save time is to ask for the support of a professional web agency.
QPSoftware is a leading web agency in Shanghai who can support you during the process and provide even the Chinese number you need for that purpose. Contact us today and we will assist you in registering your website to Baidu.