How To Do SEO In China
Updated on
December 2017 | By QPSoftware
Category:
We have updated this article in February 2019 regarding the various changes that have been made to Baidu SEO practices since the creation of this post in December 2017.
------------------------------------------------
China is the world's second largest economy, supported by more than a billion potential customers. And over 53% are Internet users, meaning businesses with China-based websites have a potential audience of 730.000.000 individuals.
For online entrepreneurs, the Chinese market is an unmatched opportunity—and a great challenge. In China, as in every other country, effective SEO is a key element in good positioning on search engine, increasing traffic to your website and attracting new clients or customers.
If you are thinking about doing SEO in China, the challenge lies in the fact that there are different rules for SEO in China than in other parts of the world. If you are a Western SEO expert, your knowledge is a good starting point. But if you want to improve your positioning in search results and increase traffic to your website in China, you need to approach SEO differently.
Google does not exist in China (at least officially).Here, the company that sets the SEO rules is Baidu, the most used search engine in China. You can easily understand how a different company calling the shots inevitably affects your marketing strategies.
Most popular Search engines in China
1 Baidu
2 Sogou
3 SO.com
4 Youdao
5 Shenma
So what are the major differences between Western and Chinese SEO? And what is the most effective way to run an SEO campaign in China? We'll answer these questions and others to help you get a handle on how to do SEO in China.
Baidu vs Google, so different?
The two search engines are similar in many ways; however, Baidu has some unique characteristics that you need to be aware of if you want to increase traffic to your website.
Baidu Webmaster tool
First of all, Baidu has its own search console called Baidu webmaster tool, and you will need to be fluent Chinese to master it. With Baidu webmaster tool you can index your website to Baidu, submit your sitemap, see the keywords you are ranking for, and much more.
If you need to Submit your URL to Baidu check our guide:
The Homepage
Another of these differences has to do with the organization of your website content. While Google places more importance on internal pages, Baidu search engine tends to focus on your homepage instead. Therefore, you need to make sure your homepage is specially optimized if you want to increase traffic to the website.
Chinese is key for Baidu SEO
Another important factor to keep in mind is that Baidu is not very good at reading languages other than simplified Chinese. If you are aiming for good positioning on Baidu in order to attract new clients or customers to your website, then your website content must be in simplified Chinese.
Baidu SERP features
Baidu's SERP layout differs from Google in many aspects. In broad terms it shares the two-column layout with Google, but it also displays more than 100 different rich snippets and result types, being the most common ones:
Baidu Baike
The Chinese counterpart of Wikipedia, appears on the SERP as Wikipedia results tend to appear on Google
Baidu Music
This snippet allows users to stream music directly from the SERP without downloading any software or entering in any website
Baidu Maps
Displays map results related with your search, it also displays additional information as reviews, price and comments.
Baidu Zhidao
Shows answers that are stored in the Baidu's questions and answers portal Zhidao
How Important Is Content On Baidu?
No doubt you've heard that content is king, and that holds true for Baidu too. But while Google prizes pages that have a long history, Baidu places greater value on new and refreshed content. Therefore, to run a successful SEO campaign in China, you need to constantly generate new content. You should also dedicate some of your energy to updating existing pages; otherwise, they will eventually be overlooked by Baidu.
A word of caution: It is a common belief that Baidu only cares about the freshness of your content and not the quality. Given that, many website owners and content generators simply copy and paste content from other sites, thinking that will be sufficient to get good positioning. At one time, this strategy might have worked. But Baidu has evolved, and nowadays its algorithm checks the quality and uniqueness of your content, not just its age. Copy and paste is not an option anymore unless you want to risk penalties.
Keyword Research for Baidu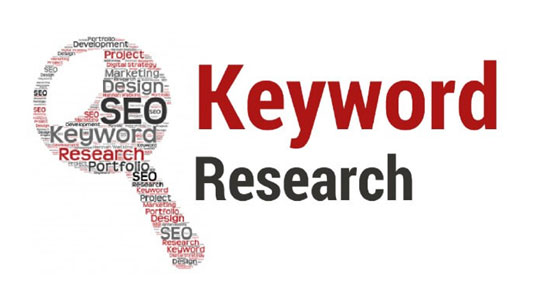 Search Suggestions and Related Searches
It is a good starting point to get ideas for your SEO campaign in China. Search suggestions and related searches can be easily found on the Baidu SERP, despite of being a time consuming process it can gives you high valuable long-tail keyword ideas.
Baidu Keyword Planner
It is the Google Keyword planner Chinese counterpart. This free tool is designed for marketers to research potential keywords for Baidu PPC, however SEO professionals can find in this tool interesting data and keyword ideas for their keyword research in China. Unfortunately, as all PPC Baidu tools, the Baidu Keyword Planner is only accessible if you have a business license in China that will allow you to have ICP license and from it to have the right to host your website in China.
Long-tail Keywords rank high in Baidu
As Baidu SERP is covered with Rich Snippets on the first positions, ranking organically for broad topics and short keywords can be hard. However, if you target long-tail keywords you have a higher chance to be on the top of the SERP.
Baidu Index
It works like Google trends; with Baidu Index you can easily gather information about the hot topics on the net. Furthermore, Baidu Index provides you with powerful visualization tools that will ease your keyword research for the Chinese market.
Meta Keywords are useful
Keyword research is fundamental to every Google SEO campaign, and the same applies to Baidu. In Google, however, meta keywords no longer affect your ranking, but Baidu still considers meta keywords highly relevant. Make sure you optimize your website, especially the homepage as mentioned above, by inserting your most relevant keywords in titles, headings, metadata, the URL and so on.
Avoid Keyword Stuffing
You should also be aware that Baidu is becoming more sensitive to keyword stuffing. So if you want to see improvement in your website's ranking, make sure you insert keywords into your content in a way that sounds natural.
How to do Backlinking in China?
As with Google, backlinks play a key role in upping your domain authority (DA). In fact, Baidu has recently improved its algorithm to make it more like Google's. Previously, any backlink would boost your DA and help you achieve good positioning. Quantity was more important than quality.
How to get backlinks in China to rank in Baidu
Now, Baidu looks for high-quality backlinks, so that's what you need to look for too. It is better to have a few backlinks from websites with good DA and relevant content than to have a boatload of backlinks from low-quality or irrelevant sites. Moreover, Baidu gives preferential treatment to backlinks from Chinese websites, so don't spend too much energy on getting backlinks from foreign websites—that will not help you improve your ranking or attract new customers.
Is Site Speed Relevant To SEO In China?
The answer is a resounding yes! As Google remarks in its latest page experience update page speed is a hugely significant factor, Baidu makes no difference with Google regarding page speed as ranking factor. If you want to get good positioning on Baidu you need to make sure you select a hosting service that guarantees high performance in China.
Do I need to host my website in China to rank in Baidu?
The best practice is to have your website hosted in mainland China, but that can prove difficult for foreign companies. To host your website in China, you need to have a Chinese business license, which in turn entitles you to apply for an ICP License, a requirement for every China-based website.
If you plan to get an ICP license check our guide:
If you are not in a position to obtain these documents, you can opt for a shortcut, like hosting your website in a neighboring country (preferably Hong Kong). This is not a perfect solution, but it will guarantee site speeds fast enough to avoid penalties from Baidu.
How does Responsive Design affects SEO in China?
In China, smartphones are more widespread than desktop computers. So if you want to enter the Chinese market and attract new clients or customers, your website needs to be optimized for mobile devices.
Baidu Ice Bucket
In 2015 Baidu released an update called Ice Bucket, which penalizes websites that do not display correctly on mobile phones—even more incentive to go responsive.
Aside from SEO purposes, if your Chinese audience can't easily surf your website on their mobile devices, you will experience a high bounce rate, and visitors will not have any reason to return to your site.
Common errors on SEO Baidu
As you can see, there are a lot of similarities between Google and Baidu, with the latter trying hard to align itself as much as possible with the big G. As a general rule, whatever techniques you would avoid on Google, you should avoid for your SEO campaign in China too.
But there are a few specific things you should avoid if you are looking to achieve good positioning in search engine results and increase traffic to your website.
Forget Flash
One is Flash, which is not indexed by Baidu. Flash is no longer popular anyway, but if your website still uses it, this will not boost your ranking or help you in the Chinese market.
Avoid Javascript
For now, even JavaScript should be avoided. As of the latest update, Baidu still doesn't crawl Javascript. That's eventually expected to change, but for the moment it's best to avoid JavaScript on Chinese websites since it will not help you achieve better positioning.
Is Google important for SEO in China?
You might assume that since Google pulled its search engine out of China, there's no reason to focus any of your SEO efforts on Google.
In reality, there is still a significant number of Chinese users who prefer Google. (They access the search engine through a VPN.) That means you can't afford to forget about the big G altogether during your SEO campaign in China because Google can still be useful in attracting new clients or customers to your website.
How to reach foreigners in China with SEO?
As mentioned before, the use of VPNs is pretty common in China, even the most common way to go online for thousands of foreigners who keep coming back to their favorite social networks and sources of information every day. So, if you want them to find you organically keep practicing good SEO on Google and they will find you.
These are the basic rules for an effective SEO campaign in China. However, if you want to hit the Chinese market successfully, you need to go beyond the technical aspects of managing and optimizing your website. Your SEO campaign also needs to take into account the Chinese culture and the unique characteristics of this market. For this reason, it is a smart move to seek assistance from China-based SEO professionals who have insider knowledge of this market.
QPSoftware can help you design a successful SEO campaign in China to increase traffic to your website and improve your positioning in Baidu search engine results. Contact us to start planning a strategy together.